Wrist pain can be caused by a wide array of different and unique conditions that should be treated with care, and with a high quality support crafted specifically for your injury. Before ordering a wrist support, we strongly recommend that you are diagnosed by a medical professional on your condition, as this can alter what type of support is best suited for you.
Our range of wrist supports is wide and varied. This post can been written to help you decide which of our supports will be the most effective for your condition and lifestyle. We aim to answer as many questions that our customers have asked so that you can reduce your symptoms effectively, and as soon as possible without any complications.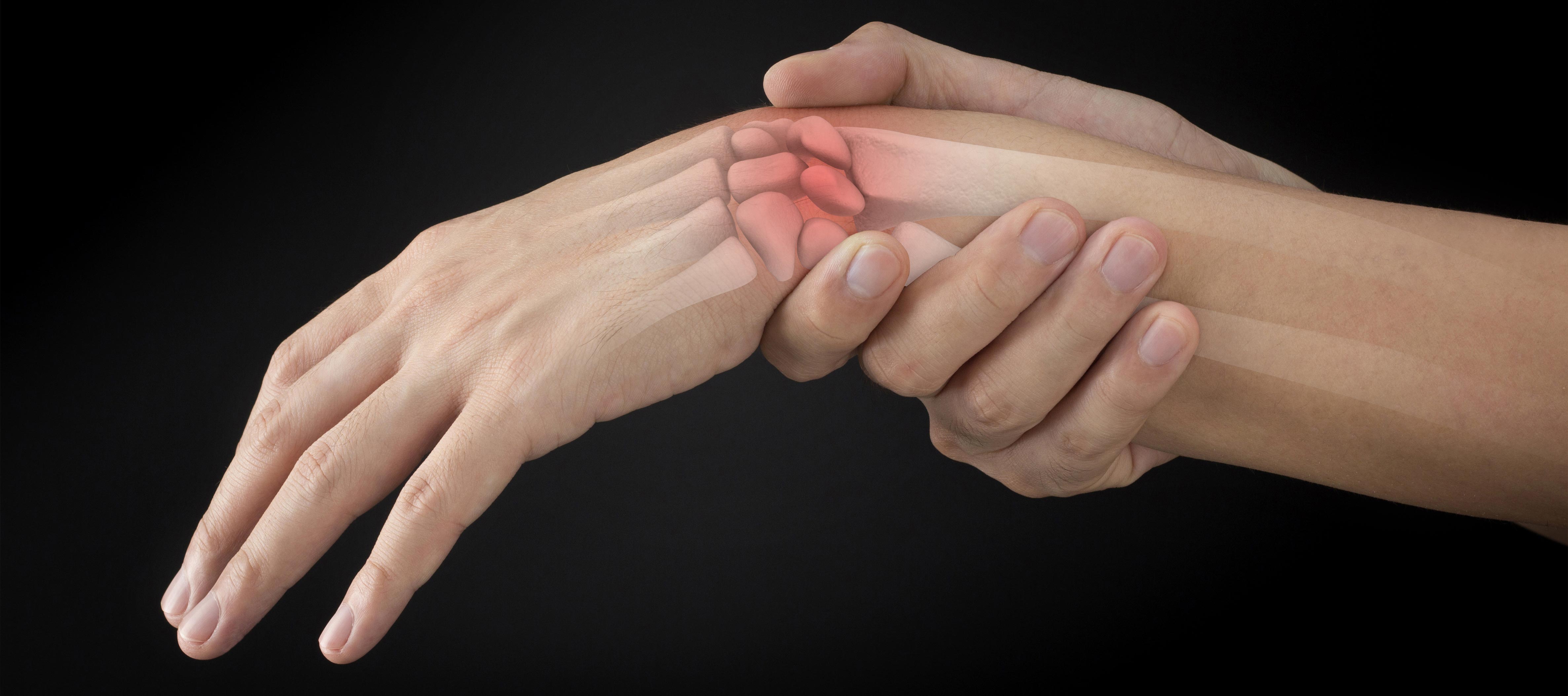 Stabilising a Fractured Wrist
If you have a fractured wrist, you will want to keep the joint as stable as possible, so that the wrist can heal. For this condition we would advise that you get a support with a metal stay, that can be used to form a rigid hold and restrict movement. These supports are designed in a way that allows your wrist to rest on the metal bar and helps alleviate pressure from your wrist joint. Wear your support for sleeping, typing and any other day to day activity that you feel uncomfortable doing without additional support. Try to remove your brace when the wrist is in a neutral position and take regular breaks from wear.
Each wrist splint we have available is purpose-built for specific types of people and lifestyles. Please refer to the list below for more advice. Please click on the support's name to be redirected to the relevant product page for further information:
Made from an antibacterial neoprene material, this support is perfect for eliminating odours, is soft allowing for additional comfort and the material allows for enhanced ventilation. Suitable for:
Work Environments
Colder Seasons
Prolonged Use Throughout The Day
Made from a durable elasticated material, this support is great for those who are looking for something more durable and long-lasting. Great for:
Prolonged Use
'Incognito' Look - Available in Black as well as a light skin-like beige colour
Wearing During Daily Tasks
Built from an elasticated web-like material, this support grants added breathability for hot wrists. It is available in both black and beige for a subtle or professional look. Suitable for:
Work Environments
Warmer Seasons
Overnight Use
Consisting of two metal splints, the Actesso Wrist and Thumb support is designed to immobilise both the wrist joint and entire thumb. Made from a soft neoprene material for padded comfort, and available in beige or black. Great for:
More intense fractures (such as scaphoid fractures)
Colder Seasons
Work Environment (available in Black or light skin-like Beige
Activities
Our supports are designed to allow your wrist joint to rest post-injury, and therefore have been built to restrict the movement, making certain activities more difficult. Unfortunately, we must advise against any action that involves strenuous rotation, contraction, and retraction of the wrist joint. With a Wrist Fracture, driving, high-intensity exercise and lifting should be avoided when possible to allow the wrist to heal more effectively. The metal stay inside our supports are adjustable in nature, adding to a more custom fit, but please ensure it is secure before undergoing any motion that requires stability in the wrists.
Washing
We always recommend that you hand wash and air dry your support regularly. This will prolong its lifetime, whereas cleaning via a washing machine may cause stretching and size deformations, reducing the effectiveness of your support.
When to Wear
We recommend you speak with your doctor for medical advice on when you should wear your wrist brace. Research suggests that wearing a splint for prolonged periods of time can cause rapid muscle wasting, so we recommend only wearing your support for the duration of your injury. Take breaks if required.
Sizing
You will see that in all of our wrist splint listings we ask you for a wrist size to allow us to send you a more custom fit. Simply measure around the girth of your wrist and find the measurement in cm. If you land in between sizes, we suggest you choose the larger size as we can guarantee that the hook and loop fasten can be attached without exposing them to the skin.
For a wrist support designed to fit a wide range of wrist sizes, we suggest the Easy Fit Wrist Splint Support. Made from the same soft neoprene material as the Wrist and Thumb Support, but with a smaller wrist splint fully adjustable straps to fit a wrist circumference of 14 to 21cm.